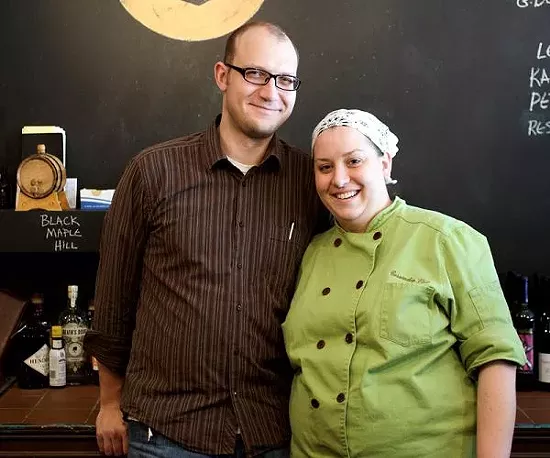 Jennifer Silverberg
Husband and wife owners of Home Wine Kitchen, Josh Renbarger and Cassy Vires.
This week, in the final review before this year's Best of St. Louis issue, I visit
Home Wine Kitchen
(7322 Manchester Road, Maplewood; 314-802-7676)
.
You might never get to try the salad that I had a few weeks ago at Home Wine Kitchen. Which is a shame. This was a damn good salad, simple but elegant: arugula tossed with shaved Parmesan and gossamer slices of prosciutto from St. Louis' own Salume Beddu and served over thick slices of toast. Nestled in the salad was a poached egg. "A duck egg," owner and chef Cassy Vires said as she placed the plate in front of me. "Just break it open. The yolk provides all the dressing you need."

If anything, she undersold the duck egg.