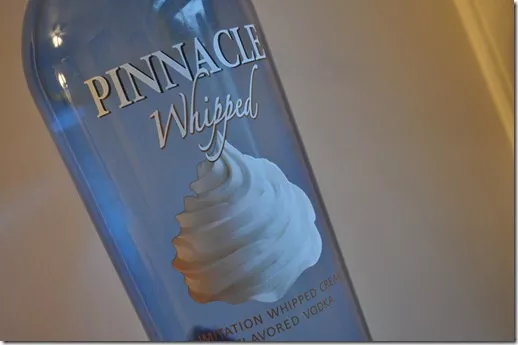 Whip cream vodka? No thanks, says Taste's Ted Kilgore.
There's a war going on among modern mixologists -- a war over a spirit. Vodka has recently been outed as the unwanted stepson in many restaurants and bars that specialize in house and hand-crafted cocktails. After all, even the priciest vodka is both colorless and flavorless, and many alcohol aficionados just don't see the point.
But it was Jen Agg, owner/bartender at the Black Hoof and the Cocktail Bar in Toronto, who turned a low-level grumble into a ruckus. In a blog post declaring, "Vodka is stupid," Agg writes, "The vodka martini should be called 'I like getting drunk,' because that is its only purpose." Ouch.
So what of customers who enjoy an ice-cold dirty vodka martini? Do they need to fear being sneered at? Should they drink something they don't like to avoid being labeled imbeciles by their bartender?
"Not at Taste," says mixologist Ted Kilgore. "We are accommodating, and the customer comes first. There is no reason to ridicule or mock someone's drink preferences."
Kilgore, whose cocktail recipes have been written up in both Food & Wine and GQ, is the master mixologist at Taste, the Central West End watering hole (4584 Laclede; 314-361-1200).
But just because Kilgore is being nice doesn't mean he admires your choice. Indeed, if you ask Kilgore for a bubblegum martini, he may use your order for what elementary school educators call a "teaching moment."
"If the customer is willing to be adventurous, I may ask them if they have ever tried gin or steer them towards something that has a more interesting flavor profile," Kilgore says. He compares vodka to tofu -- just as tofu takes on the flavor of anything you cook it with, vodka, because it tastes like nothing, "will add nothing to the flavor profile of the drink," says Kilgore. "It's a blank piece of paper, a white napkin. It just adds alcohol."
TJ Vytlacil, owner and cocktail whisperer at the soon-to-open private club, Blood and Sand, also declines to agree with Agg's allegation that vodka is stupid and only good for getting drunk. "My mom likes vodka, and she doesn't like to get drunk," he says. "I think the problem with vodka is that there are so many poorly made vodkas out there that are not properly distilled, and then there are flavored vodkas that are just bad products covered up with sugar."
The subject of flavored vodkas also gets Ted Kilgore going: "I've mixed many drinks with flavored vodkas in the past, and they have their place in the market and in many bars, but I think it's dangerous to drink a cocktail and say, 'Wow, I can't even taste the alcohol.'" He continues, "I think, unfortunately, that flavored vodkas can often appeal to underage drinking as well. I mean, do we need Whip Cream Vodka?"
There are no flavored vodkas at Taste, nor will there be any at Blood and Sand. However, there will be some interesting hand-made, small-batch vodkas available. Ask for a cherry bomb at Blood and Sand, and Vytlacil will also feel out an educational opportunity, steering you towards gin or maybe rum.
But he's not going to make you feel stupid if you want your damn red bull and vodka. "Blood and Sand is customer-driven, people-oriented. It's never OK to act like a snob or elitist behind the bar," Vytlacil says. "Many people's palettes just haven't been exposed enough to the taste of gin or rum or whiskey."
So next time you are at Taste, or when you become a charter member of Blood and Sand, don't be embarrassed by the brother-in-law who orders a shot of vodka, straight. Both Kilgore and Vytlacil will pour his drink with a genuine smile, because it's about the customer, not his silly order. But rest assured: At a bar where they know what they're doing, vodka really is a silly order. Why not try something more complex?