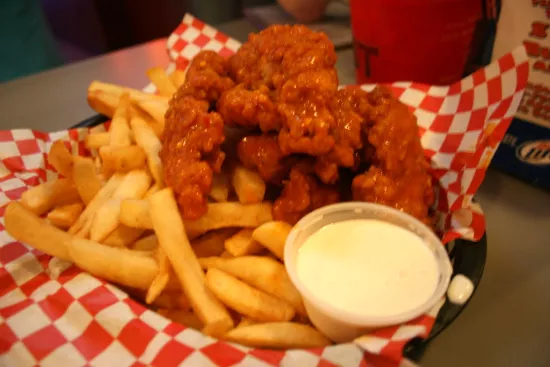 You can win a burger, drink and order of fries at Five Guys Burgers and Fries, and all you have to do is guess where we ate our dinner.
Rules: To be eligible, you must leave a valid e-mail address (or Twitter handle or Facebook profile url) in the comment-entry field. One guess per e-mail address. Employees of the restaurant in question and Riverfront Times are not eligible.
Update: [Monday, 9.12, 8:34 a.m.] Congrats to commentor "PB" who correctly guessed we ate at the Post.
Want more opportunities to win free swag? Subscribe to Tip of the Tongue, the Riverfront Times' food newsletter.