This is part one of Mabel Suen's Chef's Choice profile of confectioner Janet Shulman of the Caramel House. Part two, a Q&A, can be found here, and part three, a recipe, is available here.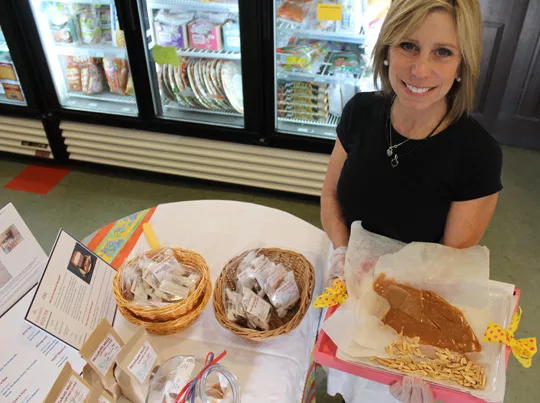 Janet Ansehl Shulman began her homemade career as a self-proclaimed "mompreneur" with the intention of baking her original-recipe brownies, granola and dog treats out of the Woman's Exchange of St. Louis kitchen.
"At our initial meeting, they let me know that they were looking for someone to make their caramels. I am a never-say-no girl, so of course I nodded 'yes.' I was excited at the prospect of taking that first step in my business plan; however, I had no idea how to make confections," says Shulman, who then went on to spend hours upon hours experimenting in the kitchen with the aid of her Joy of Cooking book and an incomplete recipe from her grandmother.
While it is the epitome of sweet, cooked sugar can also turn into a bitter enemy in the Midwest's humidity. Shulman worked tirelessly, throwing away batch after batch of inconsistent product until she was able to discover a method to beat the heat.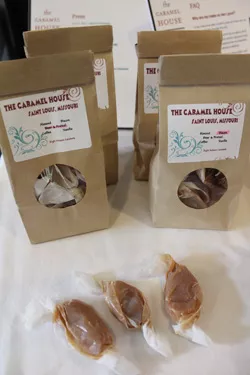 Mabel Suen
A sampling of The Caramel House's products.
Afterward, she began to experiment with infused flavors, utilizing as many local products as possible. Her current caramel flavors are vanilla, almond, coffee, bacon, and beer-and-pretzel flavored, made with Schlafly beer and Gus' Pretzels. Each preservative- and additive-free caramel is hand poured, wrapped, packaged and delivered in small batches by Shulman herself.
By January 2011, she rented out a commercial kitchen and officially opened the Caramel House online to showcase her product. Her caramels can be found in more than a dozen gourmet specialty-food stores, including Local Harvest Grocery, Straub's and the Missouri Botanical Garden's Garden Gate Shop.
What's next for Janet? In addition to working her way into more and more St. Louis stores, expect to see her homemade caramel in a different form sometime over the next year as she lives up to her company's slogan: "Making the world a better place, one mouthwatering bite at a time."
"Tim's Travels: The Caramel House"
______________________________________________________
Related Content
Janet Shulman of the Caramel House, Part 2 Janet Shulman of the Caramel House: Recipe for the Caramel House Baked Apples