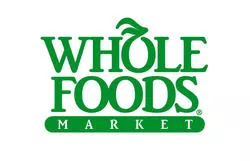 Obvious statement: Whole Foods Market isn't a cheap place to shop for groceries. Some of us don't mind. Some of us think the place a bourgie affectation. Some of us don't care one way or the other.
That said, the pilot program that Whole Foods has launched in its Dedham, Massachusetts, location might seem like an indulgence to all but its most fervent, spendthrift fans.
USA Today
has the details of
Whole Foods' new Wellness Clubs
:
For a one-time fee of $199 and monthly membership dues of $45, shoppers can get lifestyle evaluations and access to classes in nutrition, cooking and health, along with 10% discounts on 1,000 better-for-you foods sold in Whole Foods.

Call us cynical, but somehow we doubt that a Whole Foods "lifestyle evaluation" will conclude that you're already consuming enough organic, natural products in your daily diet.
Then again, given Whole Foods prices, it will take you only a few trips to make back in 10% savings the $700+ you'll spend to join the club.