Hey vodka makers? You're out of control. It was cute and interesting many, many years ago when the likes of Absolut, Stoli and Smirnoff got the bright idea to make flavored vodkas. Vodka with pepper flavor for bloody Marys? Great! Citrusy vodkas with tonic? Perfection.
But come on. With the announcement that Pearl Vodka is introducing wedding cake-flavored vodka next month, it's time to say enough.
Or make some really horrible cocktails that will taste just as bad going down as they do coming up.
The Bridesmaid
beyondhollywood.com
The Bridesmaid starts out happy ...
Inspired by this summer's hit movie, mix equal parts Pearl Wedding Cake Flavored Vodka and Brazilian cachaça with lime juice and sugar. Four of these babies, and you, too, will be shitting yourself in the street like a bride with Brazilian food poisoning.
The Bubble Up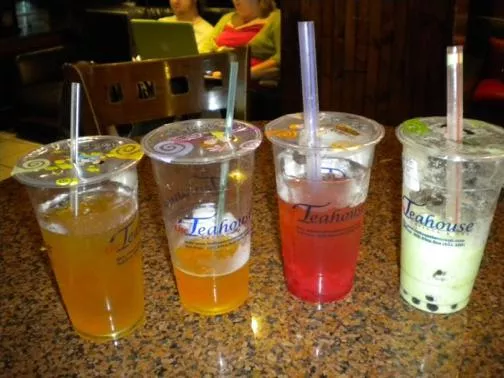 Wikimedia Commons
Vodka bubble tea? It could happen.
Mix two shots of UV Sweet Green Tea Vodka with a heaping spoon of instant tapioca pudding for a bubble tea that will leave you gurgling.
Thanksgiving Ritual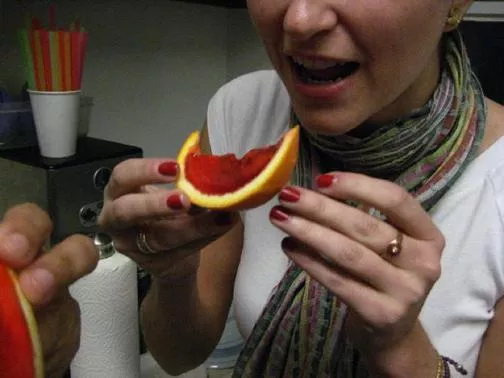 yumsugar.com
Orange jello shots + cranberry vodka = inlaw tolerance.
Few flavors announce the arrival of the winter holidays quite like the pairing of orange and cranberry. And few occasions herald the need to drink quite like Thanksgiving with the extended family. Use Smirnoff's cranberry-flavored vodka to make orange Jello shots, just like Grandma's.
It's Peanut Butter Jelly Time!
slacktory.com
It's peanut butter vodka time!
What to do when it's peanut butter jelly time and you need a little nip of something for your nerves because that damn song's been stuck in your head all day? Spoonful of smooth Jif chased with a double shot of Burnett's Grape. You'll feel like you've been hit in the gullet with a baseball bat. The Groomsman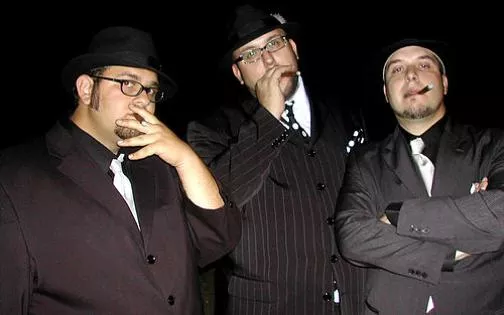 Wikimedia Commons
Smell the dude.
Mix equal parts 3 Olives Dude Vodka, which we assume tastes like margaritas and Gold Bond Powder, and Pearl Wedding Cake Vodka. Scent the rim of the glass -- huh huh, she said "rim" -- with Axe Body Spray. Preferably Provoke or classic Clix.
Laverne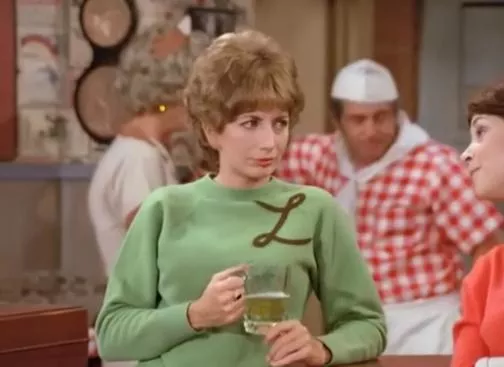 fanpop.com
The Laverne shot: making all of our dreams come true. The bad dreams.
Our favorite sitcom bottle capper loved beer. When she wasn't imbibing, she opted for the combination of milk and Pepsi. But what if you want the great taste of milk and Pepsi with the inebriation of booze? Why, just mix Pinnacle's Chocolate Whipped Cream Vodka with sugar-free Pepsi Max. Tastes just like poisoned milk and Pepsi. Trust us. We learned the hard way on this one.
Absolutli Healthi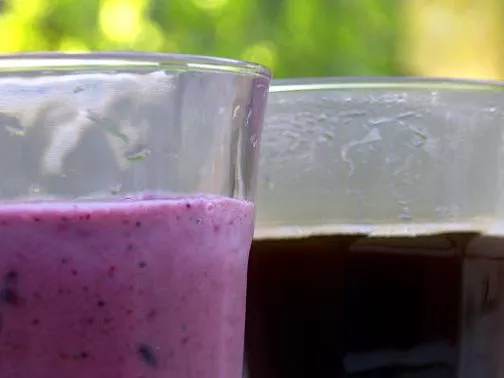 Wikimedia Commons
Superfruit vodka = healthy.
Absolut Vodka's ultimately responsible for this travesty of flavors, and it's not stopping. Its latest hops on the trend bandwagon with Berri Acai. It's superfood-flavored with acai, pomegranate and blueberries, so it must be healthy! Add a few shots to a breakfast smoothie.
Toxic Tummy Tonic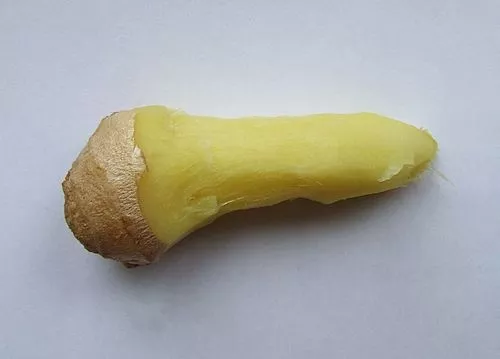 Wikimedia Commons
Ginger's good for what ails ya.
Can't stop vomiting after drinking all those beverages that had the alcohol taste masked with yummy flavors? Ginger will fix that nausea! Good thing Skyy has ginger vodka. Just chug it straight from the bottle. At this point, your liver and pancreas have stopped working, anyway.