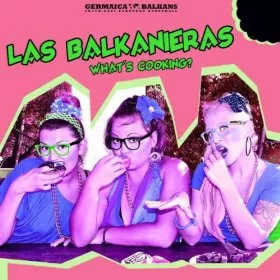 St. Louis has both a thriving music community and a thriving Balkan community. So why don't we have a thriving food-themed Balkan power pop group of our own, like Las Balkanieras?
This Germany-based trio of women from Bosnia, Croatia and Russia not only sing, but sing about food.
Damn right, their burek brings all the boys to the yard. We wonder if it's as good as the version at Berix (2201 Lemay Ferry Road, Lemay Ferry; 314-845-3711).
Until St. Louis gets on the Balkan/food power pop wagon, check out Las Balkanieras after the jump.