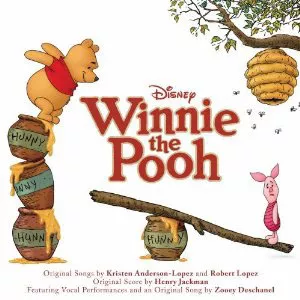 Disney
Winnie the Pooh - The Quest for Huny.
Silly old bear. Did they really need to update the 1966 Disney version of Winnie the Pooh? Not really, but it's here, and it's cute.
It's also a gentle reprieve from the bluster of summer movies, what with their 3-D and Pixars. The new Pooh forgets the over-marketed 1990s and the slew of movies Disney made with characters from the Hundred Acre Wood that bore no resemblance to A.A. Milne's original stories.
A Heffalump movie? Really? Everyone knows Heffalumps aren't real!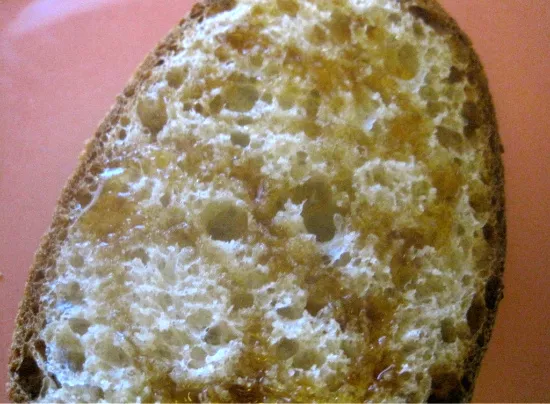 Robin Wheeler
222 Artisan Bakery's whole-wheat-and-honey bread
This new take is a return to form, with soft animation that rolls along like the bear stuffed with fluff. Zooey Deschanel updates the theme song, and fits perfectly in the too-darn-cute scheme of it all.
Plot? It's the same structure as most Pooh movies: loosely pieced-together stories bound by the bear's need for honey. In this case, the gang searches for Eeyore's lost tail, Owl composes his memoirs, and they all try to capture the mythical Backson monster. It's easy enough for the preschoolers, but with enough zippy dialogue to keep the grown-ups engaged.
Sometimes a little touch of sweetness does the trick. Winnie the Pooh provides just that.
It also creates a taste for honey. A voracious hunger for the stuff. Just as Pooh searched for honey through the entire movie, we searched Edwardsville for the sticky stuff.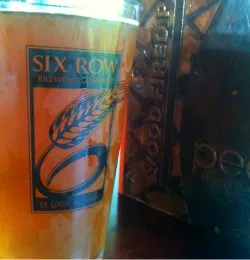 Robin Wheeler
Six Row Brewing's Honey Weizen
First we found it on tap, in the decidedly grown-up form of Six Row Brewing's Honey Weizen at Peel Wood Fired Pizza (921 South Arbor Vitae, Edwardsville, IL; 618-659-8561). Don't mistake this for a sweet beer. While it's got a hint of honey's smoothness, it melds with a complex blend of hops and malt. It's unfiltered and stronger-bodied than most honey beers, which is a good thing when preparing to deal with a theater filled with little kids.
A wander down Main Street turned up whole-wheat-and-honey bread from 222 Artisan Bakery (222 North Main Street, Edwardsville, IL; 618-659-1122), a loaf with a chewy, deep caramel crust surrounding a lightly sweet, pillowy interior. Tastes great topped with honey.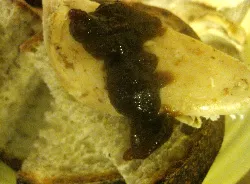 Robin Wheeler
Zimmerman's Honey BBQ Sauce
We meandered further, into Market Basket (447 South Buchanan, Edwardsville, IL; 618-656-9055), hoping for some honey ham. They had plenty of local smoked hams, but no sweet ones. They did have jars of Zimmerman's Honey BBQ Sauce, made in nearby Vandalia, Illinois, though, which we used to top roasted chicken slices on the whole-wheat-and-honey bread. For a bottled sauce with honey jars on the label, it's not overly sweet. The honey leads into a fieriness spicy enough to burn the Hundred Acre Wood to the ground. Which we don't want to do. But there's enough room for both worlds.