Calm down -- just because the Harry Potter movie franchise comes to an end this weekend with the release of Harry Potter and the Deathly Hallows: Part 2, the Hogwarts kids will live on in these wizarding-inspired eats. Until they're devoured. Then commence moaning like Myrtle.
Of course, for the film's New York premiere, Ace of Cakes' Duff Goldman created Hogwarts in cake form.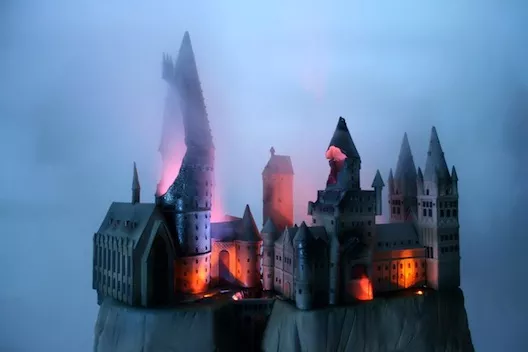 Charm City Cakes
Hogwarts, the most delicious school of wizardry.
Did anyone ever find out what, exactly, butterbeer is? Sandra Lee took a stab on Semi-Homemade Cooking. Shocking -- she didn't put booze in it. It's sweetened condensed milk, butterscotch topping, whipped butter and cream soda, served hot and sipped through a yellow Twizzler "straw." Anyone know the spell for fixing diabetes?
Robin Wheeler
Butterbeer, Semi-Homemade-style.
What's even cuter than Scabbers the rat? Why, a bento box celebrating each Hogwarts house. Everything's cuter in bento form.
cutestfood.com
Cute! Harry-Potter-bento-box cute!
They're pumpkin pasties, with a long "a." Paaaaaah-sties. Pumpkin paaaaaaaaay-sties are worn by strippers at Halloween parties. Regardless, a pasty's a Cornish hand pie, usually filled with savories. But we'll eat a pumpkin pasty. Gummy worms are so American. It took Wonka Candies, owned by Switzerland's Nestle, to come up with a proper jelly slug. Although not affiliated with the books or films, Wonka even named them Sluggles. Sort of like a cross between Muggles and slugs. Snape approves.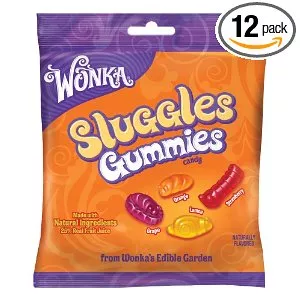 amazon.com
Slugs + Muggles = Sluggles!
To truly cope with the grief of living in a Potter-less world, you can funnel that angsty energy into sculpting Ron and Hermione out of marzipan.
foodgawker
Ron Weasly, sculpted with love and almond paste.
And the cupcakes! Holy Hagrid, the world is full of Harry Potter-themed cupcakes! Wallow in them! Writhe until the hurting is masked by buttercream! There are professional ones that are pretty and probably taste wonderful.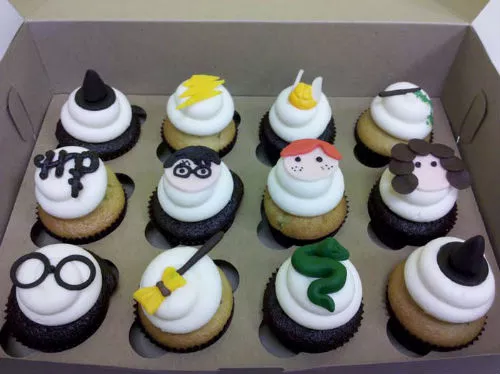 Frostings in Richmond, VA
Pretty puffy Hogwarts cupcakes.
And cupcakes that are as yellow as a Snitch.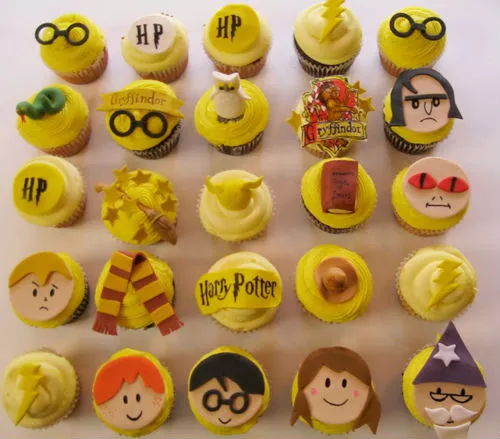 cupcakejunkie
Here comes the Hogwarts sun.
There are cupcakes with pre-fabricated Harry Potter decorations.
http://favim.com/image/41393/
The safest Harry Potter cupcakes ever.
And Harry Potter cupcakes for celebrating a 20th birthday. Which is a little sad.
Vanilla Kitchen
If you're older than the characters, it's time to stop the theme parties.
Even the Hogwarts kids have grown up. Perhaps you should, too.