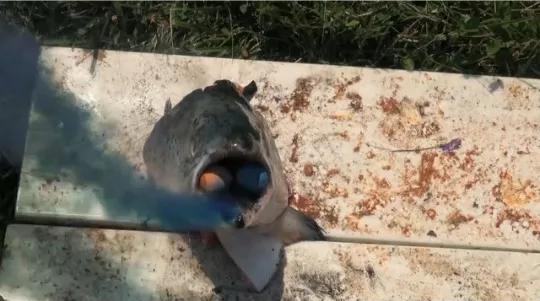 A smokin' holiday dish from Chateau Chat Noir.
Just in time for the Fourth of July, Gut Check presents the cutting-edge "pyrogastronomy" practiced by chefs Bertrand Petard and Julian Fusée de Bouteille.
In a short but technique-packed video (embedded after the jump), the chefs, equal partners in Château Chat Noir, a white-tablecloth restaurant just off Telegraph Road in Imperial, demonstrate their revolutionary new culinary approach, which centers on the use of explosives.
On the menu are several of Petard's and Fusee de Bouteille's signature dishes: "Smokebombed Salmon," "Pasta con Launching Tube," "M80 Dew," "Thrice-Dispersed Faux Fromage" and "Poulet Chat Noir."
It's too soon to say whether pyrogastronomy will catch on with a wider audience, but the throngs that brave the summer heat to stand in line outside Château Chat Noir -- which has a strict no-reservations policy -- are living proof that the two chefs are the hottest thing in Jefferson County.
(Video after the jump.)