Some theorists think that, as he neared the end of his life, screen legend Marlon Brando turned from human flesh into bacon.
In this instance, he's just outlined in it.
reddit.com
The Hogfather
Reddit user siskoeva posted the photo, stating that her mother made it for a friend's 50th birthday. (A friend who likely won't make it to 51.)
As is Reddit's way, the pork puns went flying. How could they not?
What other artists have found their muse in meat à la siskoeva's mom?
We made mention in May of Instructable's porcine take on post-Impressionism:
instructables.com
Porky, Porky Night
In 2008 the art exhibit Meat After Meat Joy featured nothing but meat-related art, including this meat baby by sculptor Betty Hirst: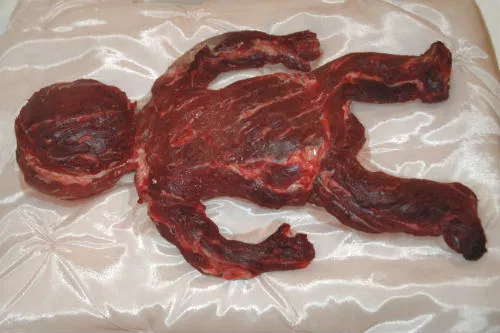 Betty Hirst
Meat baby.
Art and fashion collide in Alex Lucka's work. The photographer has a series of models decorated with meat, including caul fat: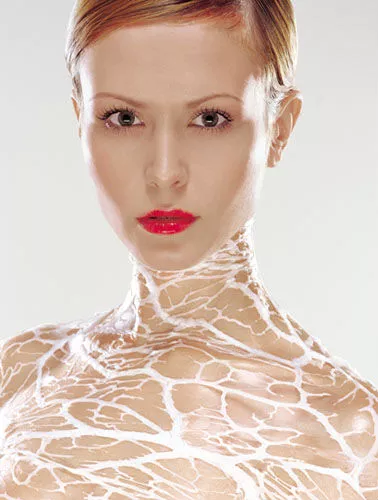 alexlucka.com
Alex Lucka puts some fat on a model.
You know it's a classy wedding when there's a Leonardo original at the reception. And you can eat it: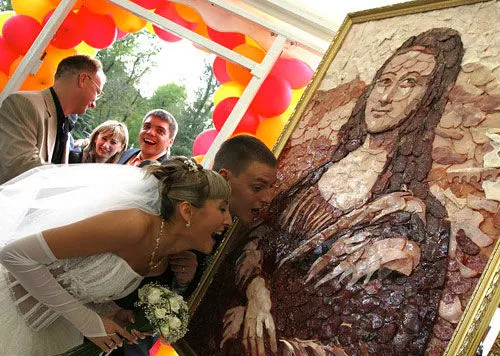 chomposaurus.wordpress.com
Meaty Lisa, Meaty Lisa.
Like Brando, Elvis was converted to meat form in the 1970s:
Dimitri Tsykalov re-created one of America's most iconic images with two of America's favorite things: models and meat. What a country!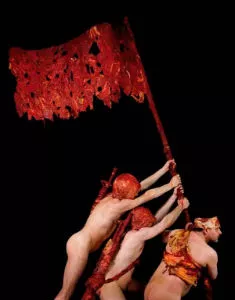 pulpfactor.com
God Bless Meatmerica.