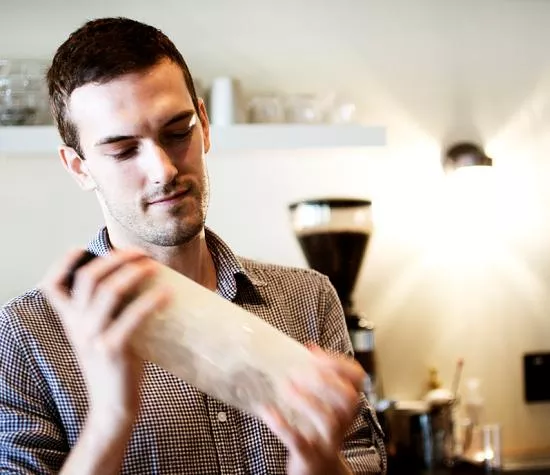 Jennifer Silverberg
Gabe Kveton, behind the bar of Water Street Café.
This week, I visit Water Street Café (7268 Manchester Road, Maplewood; 314-646-8355), a new restaurant from the brother-and-sister duo of Gabe and Maria Kveton.

This is the Kvetons' first restaurant. Explains Gabe: "I wanted to open a place with a bistro-style atmosphere that was really casual and that offered a limited menu, really focused on the quality of the ingredients."

Gabe brings several years' experience as a server, bartender and manager at I Fratellini in Clayton. At Water Street his domain is the bar. His vintage cocktails of the week, like the "Widow's Kiss," are drawn from a book titled Vintage Spirits and Forgotten Cocktails. "We're drinking our way through it," he says.

Visit
the RFT restaurant page
late this afternoon or check back here tomorrow morning to see what I think.