Welcome to Spice World, in which Gut Check zeroes in on overlooked spices from around the globe, introducing those you may not own -- and probably should.
Kristie McClanahan
Lavender growing in south city.
History: That the retail market is so flooded with who-gives-a-whit presents like candles, lotions and bubble baths for last-minute housewarming parties or particularly unimaginative birthday gifts, isn't so surprising. In fact, it isn't even a new phenomenon. Scented whozits have been around for centuries.
Soothing lavender has been used in lotions and soaps since antiquity, and is said to ease headaches, keep moths at bay and was used to clean wounds as late as the twentieth century. During the Middle Ages lavender water was thought to be an aphrodisiac, but with the added bonus of keeping those anointed with it faithful. Even today, lavender in bouquets symbolizes devotion.
Today: Lavender is commonly found in sachets, American herbs de Provence and your finer Bed, Bath & Beyond outposts (large lavender Yankee candle with jar, $25.99), but the herb is native to the Mediterranean. These days, backyard gardeners can grow the shrub pretty much anywhere.
In Use: Though most people associate lavender with quaint English gardens, the South of France is splashed with the lovely color, earning the region the nickname the Lavender Alps. Spanish and Portugese varieties are also harvested. Its small, bullet-shaped buds smell, well, soapy and astringent on their own. But when combined with lemon zest and avocado (click here for the recipe), they result in a not-half-bad loaf of breakfasty bread that's delightful with a pat of butter and a cup of tea.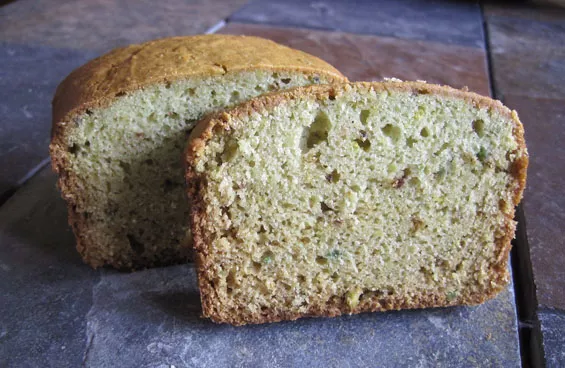 Kristie McClanahan
Sort of British-tasting, somehow: Lemon-lavender avocado loaf.
We found lavender at World Market (24 Brentwood Promenade Court, Brentwood; 314-918-7800) in a .25-ounce packet for $1.99.