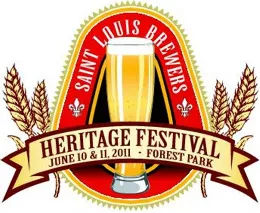 Courtesy of The Brewers Heritage Festival
This weekend the St. Louis Brewers Heritage Fest rolls in to town, celebrating (to paraphrase Homer Simpson) the cause of and solution to all of life's problems: beer.
Gut Check is giving away two pairs of tickets to the event (one for Friday, one for Saturday), which include "free commemorative sampling glassware, unlimited sampling of over 75 different beer styles, live music, education from local brewmasters, free parking and a free shuttle service."
Only those of legal drinking age will be admitted. Please do not submit an entry if you are not 21 or older and free to attend either day.
To win: E-mail a photo of youself drinking your favorite local beer to chrissy.wilmes@riverfronttimes.com, with a short description of why you love it so. Winners will be chosen subjectively; extra points for creativity and enthusiasm (but not too creative or enthusiastic -- we will be posting your photos and caps in an update to this blog). Contest will close at 3 p.m. on Thursday.
Update: We passed the entries around at Gut Check HQ and voted on our favorites. Congratulations to Matt and Elizabeth, who received the most votes! Check out their photos and caps below.
"O'Fallon's Pumpkin Ale has accompanied me through many a late night of Netflix-ing, a noble cause which this photo aims to capture. Nothing goes better with a foreign documentary than the savory sweet notes of pumpkin pie spice and hops, especially in the wee hours and by the eerie blue glow of a plasma screen."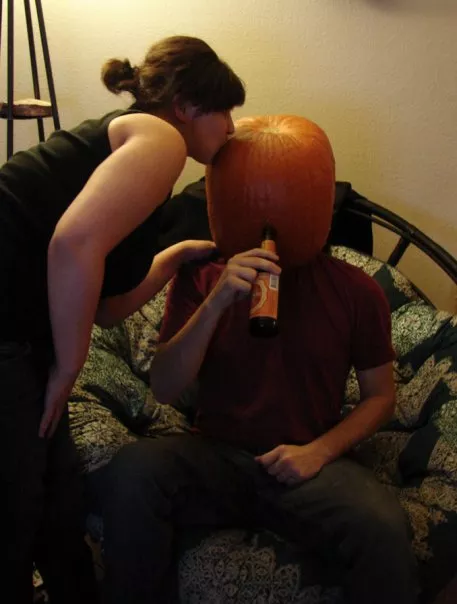 "Girls like pumpkins who like Schlafly Pumpkin Ale."