Gut Check can't resist the wonderful comfort of deep fried dough caked in sugar -- especially not on National Doughnut Day!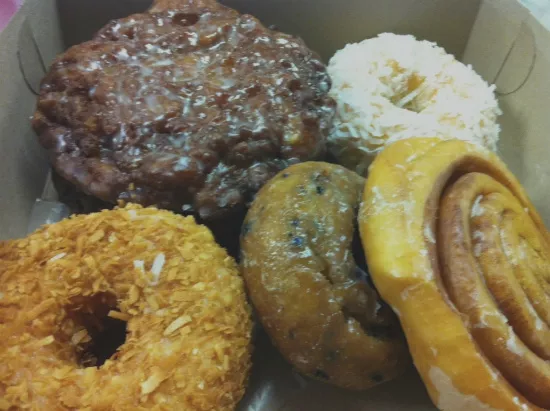 You can win a gift certificate to Mi Ranchito, and all you have to do is guess where we ate these doughnuts.
Plus, you can all get free doughnuts today. Everyone's a winner!
Rules: To be eligible, you must leave a valid e-mail address in the comment-entry field. One guess per e-mail address. Employees of the restaurant in question and Riverfront Times are not eligible.
Update: [Friday, 6.3, 11:38 a.m.] No one's gotten it yet, so we'll give you a hint: These donuts were purchased very early in the morning.
Update: [Monday, 6.6, 12:05 p.m.] Congrats to commenter "The_richters," who was the first and only one to correctly guess that these donuts came from Donut House (8500 Morganford Road; 314-638-5828).