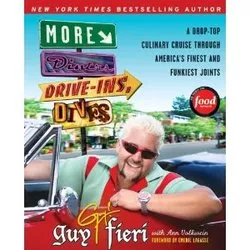 Sunday Food Network "personality" and "chef"
Guy Fieri brings his Guy Fieri Food Tour to the Touhill Performing Arts Center at UMSL
. The event is a rock & roll celebration of all things Guy, and each evening culminates with the spiky-haired, backwards-sunglasses-wearing, sold-out-to-the-National-Pork-Board Muppet simultaneously impregnating five female fans while mixing up wasabi-pork chop margaritas for the rest of the audience.
Ticket packages range as high as $250 per person, and the cheap seats cost $35. As a public service, Gut Check here presents 35 things you should do this weekend instead of attending the Guy Fieri Food Tour.
1. Trim your toe hair.
2. Arrange your socks by purchase date, oldest first.
3. Read a few entries at random from
this
.
4. Eat at a local diner, dive or drive-in, but don't, like, expect a medal for it.
5. Floss.
6. Finally fix that always-running toilet.
7. Masturbate.
9. Give the dog a bath.
10. Get caught up on those back issues of the Economist, the New Yorker and Glamour.
11. Write Prairie Home Companion fan fiction.
12. Cook something from scratch.
13. Top off your car's window-washer fluid.
15. Cull your Facebook friends.
16. Share a bottle of good wine with your spouse/partner/self.
17. Wonder whatever happened to the Frugal Gourmet.
18. Regret following up on #17.
19. Whittle.
20. Roll pennies.
21. Make love.
23. Check your bathroom cabinets for expired medicine.
24. Take a walk.
26. Play a board game you haven't played in at least ten years.
27. Lather. Rinse. Repeat.
28. Try to assemble all 50 U.S. state quarters from your loose change.
29. Read to your kid(s).
30. Nap.
31. Delete anything from your iTunes library older than 6 months that you've listened to once or never.
32. Set up an herb garden in your yard.

33. Call your Mom. (She misses you.)
34. Nothing. Nothing at all.