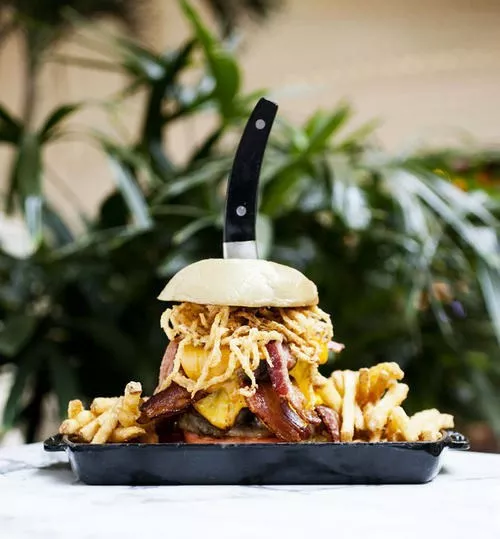 Jennifer Silverberg
The "Triple Bypass" burger at the Beerhouse. I didn't eat this.
Hands down, one of the more surreal dining experiences I've had in St. Louis.
My review of The Beerhouse
at
River City Casino
(777 River City Casino Boulevard; 314-388-7777)
is now available online, and be sure to check out
Jennifer Silverberg's slideshow of the Beerhouse
.