This is part two of Chrissy Wilmes' Chef's Choice profile of Mike Ryan of Lola. To read part one, click here. Part three, a recipe from Ryan, can be found here.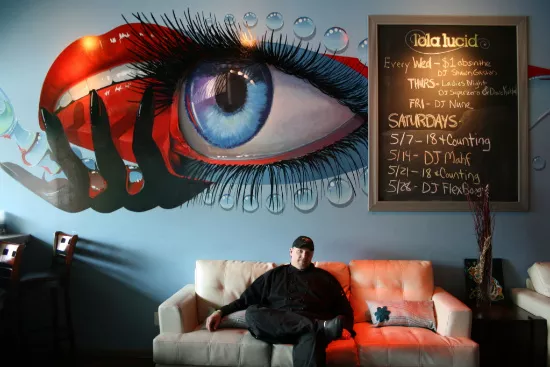 Did your family cook when you were a child? I was raised by a single mother, and yes, she always cooked for me. How old were you when you started cooking?15 years old was my first kitchen job.
First cooking job? Marriott Sea Dome in Destin Florida as short order breakfast cook. Did you attend culinary school or college? Yes, Associate's Degree in Applied Culinary Sciences from Forest Park Community College.
What do you eat? I am a steak and potato kind of guy. What do you cook at home? Simple meals. I have small children, and it is hard to find things they will eat.
What are your three favorite restaurants in St. Louis (besides your own!)? Dominic's on The Hill, Hacienda Mexican Restaurant, Trattoria Toscana. ​The local chef who most impresses you? Jason Tilford [of Barrister's].
Your favorite restaurant elsewhere? Emeril's Delmonico Steakhouse, Las Vegas.
Your favorite food city? Vegas.
Favorite recent food find? Pizza from Onesto. Most essential ingredient in your kitchen? Creole seasoning.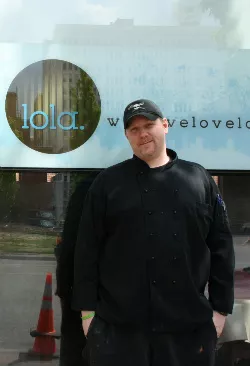 Favorite local food find, and where do you get it? Toasted ravioli, Farottos.
Five words to describe your food. Fresh, creative, distinct, spicy, awesome.
One food you dislike. Seafood.
A food you can't live without. Pizza.
An ingredient never allowed in your kitchen. Anything not homemade. Culinarily speaking, St. Louis needs more... GOOD Italian restaurants in South County.
Best tip for home cooks. Read the recipe and always taste as you go. Favorite after-work hangout. Home.
Favorite kitchen tool. My hands.
​What's next for you? The sky is the limit.
What inspires you? A desire to please our customers.
Chefs who inspire you. Emeril, Gordon Ramsey, Michael Symon.
Favorite cookbooks? Joy of cooking.
Proudest professional moment? Winning a chili cook-off about 15 years ago.
Favorite music to have in the kitchen. MEGADETH.
What's on your pizza? Sausage, pepperoni, bacon.
What's in your omelet? Sausage, cheese and bacon. What are you drinking? Vodka (tons of it) and five hour energy drinks.
What's the most difficult lesson you've learned in this business? You can't please everyone no matter what you do.
When did you know the chef's life was for you? 1987.