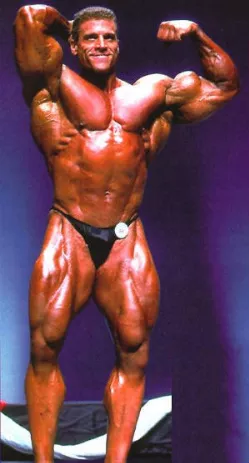 bodybuildingpro.com
385 pounds of meat.
This is why we need the border patrol. Not only do illegal immigrants get in, but so does contraband bologna!
On Friday customs agents in St. Teresa, New Mexico, busted a truck smuggling 385 pounds of Mexican bologna stashed behind the driver's seat.
The meat was seized because it hadn't gone through the proper inspection channels.
Just how much contraband Mexican bologna is that?
Canadian bodybuilder Greg Kovacs' competition weight in his late-1990s heyday was around 385 pounds. He didn't gain that weight by eating Mexican bologna.
The largest Mexican bologna bust was in 2003, when 756 pounds was seized. That's the same weight as a Harley-Davidson 2010 FLSTSE CVO Softail Convertible. You're going to need a sidecar if you plan to do any bologna-smuggling with it.