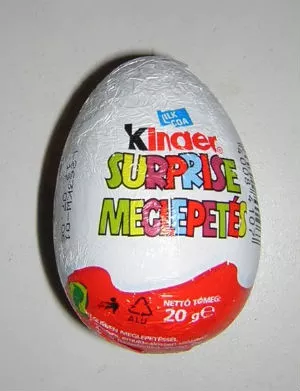 It's not just Jamie Oliver trying to save American kids from their parents. The Law is getting involved. Again.
Reuters reports today that the Federal Trade Commission, Centers for Disease Control and Prevention, Food and Drug Administration and U.S. Department of Agriculture have joined forces to create a list of food advertising principles they're sending to Congress. The principles call for a ban on advertising aimed at kids for foods that don't "make a meaningful contribution to a healthful diet". They want the rule implemented by 2016.
So long Toucan Sam. We will miss you.
We could ban the food altogether. Or the toys that make them so very enticing.
Yet another city wants to ban kids meals with toys. New York City councilman Leroy G. Comrie Jr. has proposed a Happy Meal ban similar to the one passed in San Francisco last year.
His proposal has some surprising detractors. Hank Cardello, a former food executive with Coca-Cola, General Mills, and Cadbury-Schweppes who wrote "Stuffed: An Insider's Look at Who's (Really) Making America Fat", thinks the the proposition's following a history of food legislation that has failed:
My reservations about regulating toys have less to do with its perceived merits and more with the spotty record of food legislation. Bluntly, two decades of regulations have not delivered on the promise of reversing childhood obesity.
Factions of crunchy granola mamas aren't loving the Happy Meal bans, either. Writer Adriana Velez of Cafemom.com urges organic moms to oppose the proposed ban because it makes natural food advocates look like killjoys and doesn't do much to address the real problem:
But how do we make healthy food as fun and exciting and convenient as french fries and Ice Age Rio toys? How else do we band together and tell fast food companies that we want healthier options? How do we stop shaming each other and start encouraging each other? We need to get a lot more creative and organized if we want to see real change happen. You'd better think of something clever, quick, too or this McToy ban may invade your city next!
Because we don't need more killjoys, like the ones who try to keep the German Kinder Eggs out of our stupid American hands.
Before Easter last week CNN reminded us that Kinder Eggs - which means "eggs for children" in German - are illegal in the U.S. Because they have dangerous toys embedded in the European chocolate! Worthy giant wads of border patrol red tape, no less.
A Canadian woman reportedly learned her lesson the hard way. The woman was selected for a random search at a border checkpoint in Minnesota when officials discovered she was carrying a Kinder Egg and took it from her, The Toronto Star reported.

A few weeks later, she received a 7-page letter asking if she wanted the egg back or if she was going to abandon rights to it, the Star reported. "I was in disbelief," she told the newspaper. "It's a $2 egg."
A $2 egg that will kill the stupid American who doesn't look at his food before eating it, or can't tell the difference between a plastic ring and tasty Ferarro chocolate.
Which, it seems, might be quite a few of us.