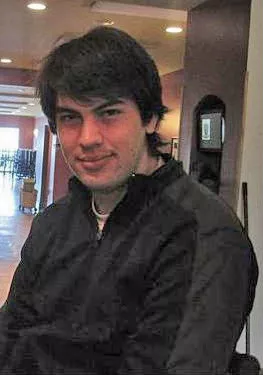 When Gut Check featured Jonathan Olson back in January 2010, he had just taken over the executive chef position at Erato. Much has changed since then: Olson left Erato, did a lot of traveling and restaurant exploration and recently took the helm at Jim Fiala's Terrace View.
What hasn't changed? Olson's foraging skills. Back then he told us, "I'm big on mountain biking. A lot of times I'll stop and look for mushrooms, do some foraging. That's my excuse because I'm not nearly as fast as I used to be and I need to take a few breaks now and then. This fall there were oyster mushrooms everywhere. I probably found forty pounds. There's mushrooms, stuff like watercress and fiddlehead ferns. Wild onions are all over. There's a lot of other mushrooms, too. Everyone knows morels, but there's also black trumpet mushrooms, pear puffballs which I had on the menu. Little puffball mushrooms."
It's a skill that's serving him well this spring as the morels boom. Olson has been posting his foraging successes on Twitter:
From Saturday.
Intrigued, Gut Check continued the conversation with Olson about his morel hunting.
Gut Check: How did you learn to forage for morels?
Jonathan Olson: We have some on [my family's] property in Edwardsville.
Has this year been out of the ordinary? It seems like people are finding more and bigger morels.
This year is great so far, and I hope it continues for a few more weeks. I've already found 70 to 80 morels, compared to a dozen last year, which wasn't a good season. I have found a few that are baseball-size.
Where are you foraging?
Our property in Edwardsville, around SIUE, and a couple of places along the Meramec River.
Any advice for novice foragers?
You can only eat poisonous mushrooms once.
What are you making with them at Terrace View?
I'm doing a grilled asparagus and fried egg dish with a morel cream sauce.
How has the new job given you the opportunity to put your foraging skills to work?
I hope to have some more mushrooms and greens that I find on the menu throughout the year.
Got any tips for home cooks on easy ways to prepare morels?
You definitely have to soak them and clean them. My mom sauteés them with garlic for steaks.