Kholood Eid
Earth Day calls for ... a supersweet snack made with packaged, processed ingredients!
Earth Day is upon us -- meaning it's time to celebrate (and/or mourn) the earth's glory (and/or imminent destruction). While there may be plenty of Earth Day-related activities scheduled for the Lou this week, on this oh-so-gloomy day, we at Gut Check chose to go the dessert route. More specifically, making an old childhood favorite, appropriately titled "Dirt."

More appetizing than it looks, dirt is essentially pudding, crushed oreos and buried gummy worms, with a few other ingredients thrown in for good measure. But while this was a huge success when the grown-ups served it to us back in first grade, making the treat proved trickier than simply shrieking with joy while devouring it.

For the record, this wound may have been self-inflicted. While there are plenty of instructions found online, we chose to improvise when it came to certain ingredients. Oops.
The recipe on cooks.com suggests the following simple steps:
Mix: 1/2 stick butter 8 oz. cream cheese 1 c. sugar Add: 3 c. milk 2 (3 1/2 oz.) packages of instant vanilla pudding Crush: 1 (20 oz.) pkg. of Oreo cookies
That's it!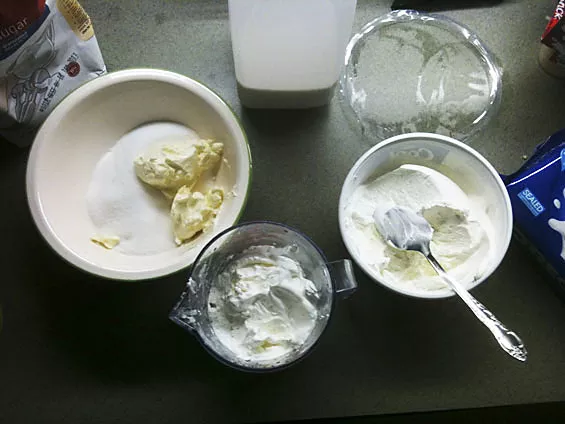 Kholood Eid
Our ingredient list had enough cream to kill a kitten.
As we previously mentioned, we decided to freestyle a bit, subbing in a non-fat alternative for the butter and Cool Whip for cream cheese (because it just sounded better). Oh, we also used eight snack packs of vanilla and chocolate pudding instead of instant.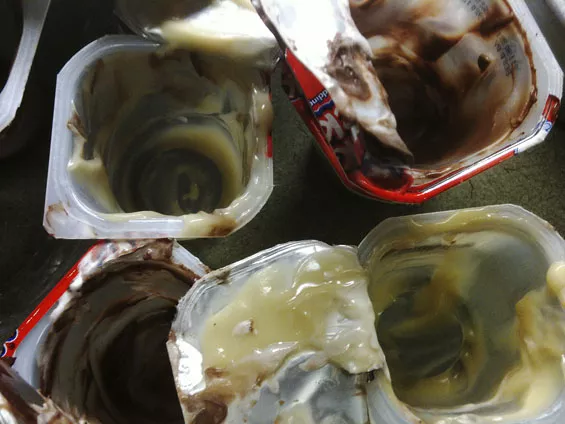 Kholood Eid
You can't go wrong with pudding cups.
Alas, even though we used two-and-a-half cups of milk instead of the recommended three cups, our dirt lacked the desired thickness.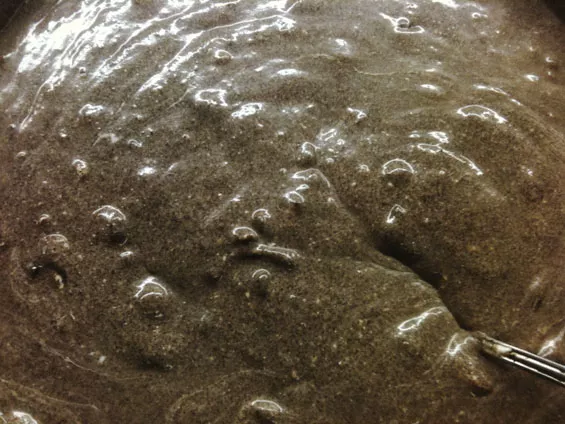 Kholood Eid
Instead of the dirt of our dreams, at this point our dessert looked a bit like mud.
Our improvisation would require us to do even more improvisation.

So, after sending a friendly coworker out in the pouring rain to fetch two packs of chocolate pudding powder and more Oreos -- because, really, you can never have enough Oreos -- Gut Check pulled it off.

Behold! Dirt.
Kholood Eid
Voila!
And lest you're wondering about all that mixing it up, one of our sugar-loving colleagues was so impressed with this stuff, she threatened to do a trough-style face plant to compensate for the RFT's appalling spoon shortage. Who said you can never go back to first grade?