Sorry Chicago, but your craft beer star now belongs to St. Louis.
Well, technically, it belongs to Belgium. It was announced this morning that Anheuser-Busch is buying Goose Island, the 23-year-old Chicago miccrobrew stalwart. (A-B has distributed Goose Island since 2006.)
After the jump: Comments from Goose Island's representative.
At present, two companies own Goose Island. Fulton Street Brewery, LLC in Chicago has agreed to sell its 58 percent share to A-B for $22.5 million. Craft Brewers Alliance Inc., of Portland, Oregon, receives $16.3 million for its 42 percent share.
In a an e-mail to Gut Check, Restaurant Intelligence Agency founder Ellen Malloy, who represents Goose Island, explains, "Strong growth has stretched our capacity to serve drinkers in current markets without beginning to respond to demand from other areas. Beginning in 2012 we will be able to make much more barrel-aged and specialty beers in addition to our classics and 312. We will no longer discontinue medal-winning beers because of capacity constraints and will, in fact, be able to reintroduce them starting with 2011 Christmas Ale."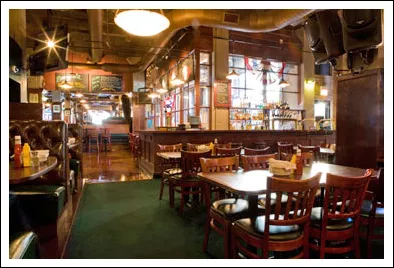 Goose Island's Wrigleyville brewpub. The Chicago brewer sold out to Anheuser-Busch in March 2011 but held on to its two brewpubs.
Goose Island's production will remain in Chicago, and the brewery will expand its facilities. The company's two Chicago-area brewpubs were not part of the sale.
"Goose Island's home will continue to be Chicago and we will continue to invest in Chicago brewing facilities and jobs. We will continue to support Chicago's cultural and environmental organizations," says Malloy.
Beyond the change of ownership, Malloy says the company's goals remain the same, only bigger. "Goose Island has always been, and will always be, driven by the art of brewing. We brew classic beer styles and create our own new styles. Our team of brewers, led by Head Brewer Brett Porter, is the foundation of our company. We are beer-first.
"We will be able to take the brakes off our innovation of new styles, which is currently limited by capacity and resources. We have many beers in the development pipeline and an extraordinary team of brewers that have amassed an unsurpassed record of success in innovation."