Sure, we all love food. But are we willing to fight for it? Go to jail for it?
Or, perhaps, die for it?
Judging from recent headlines, the End Times have arrived, signaled by that famine horseman who's prompting people to ape shit on one another over snack foods. Or maybe it's just time to offer some etiquette tips to a few jacked-up folks who are taking their food way too seriously.
Yes, we know these foods are tasty, but please, don't inflict bodily harm. There's enough for everyone. Do not follow these examples.
Wikimedia Commons
So good you'll slap your sister.
It all started on New Year's Day when Chicago-area siblings got into a fight over a Polish sausage, according to the Chicago Sun-Times. No, the siblings weren't minors, which might excuse the behavior. The brother, who slapped his sister, is well into his 20s. He's also got a record that includes carjacking. No word on if that crime was related to tube steak.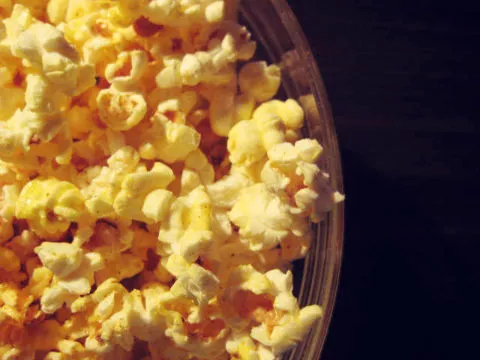 Wikimedia Commons
Tasty. Salty. Deadly.
Indeed, popcorn is delicious. Walk into a movie theater, and the smell of it can just about make one a little batty. Hopefully not as crazed as a movie-goer in Latvia who shot and killed a fellow movie-goer who complained he was eating his popcorn too loudly. No matter how delicious the snack, it's not worth a human life. Also? Close your damn mouth when you chew. If you have the manners of a dog, don't get all offended and shooty when someone complains.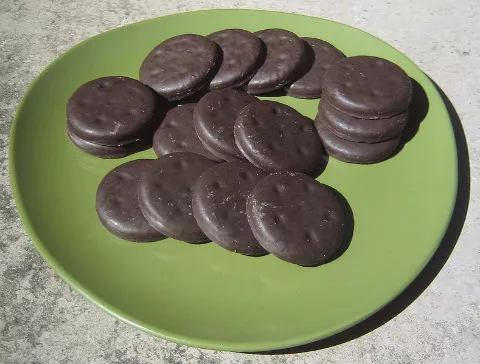 Wikimedia Commons
Support your local Girl Scouts so they don't grow into cookie-fighting adults.
We know how possessive people can be of their Girl Scout Cookies, what with them only being available once a year, and having to be in cahoots with a scout in order to get them. It's not a reason to chase your roommate with a pair of scissors and then beat her with a board and a sign. That's what happened in Florida on Saturday, when a 31-year-old woman accused her roommate of eating her Thin Mints and attacked her. It's okay ... the scouts will come back next year. But not if you're in jail.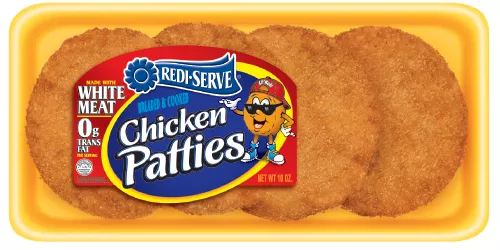 interropangs.tumblr.com
Hey kids! No stabby-stabs!
Hey kids! We know you love the flavor of fried emulsified chicken products. They're awesome! And the thing is, the pulverized chicken biz makes about a gatrillion pounds of them a day. So young man, there's absolutely no excuse to stab your stepfather when he tries to break up a fight between you and your brother over a darn chicken patty. Like that 13-year-old in Salt Lake City who stabbed his stepdad over a chicken patty yesterday. I'll bet the chicken patties he'll be eating in juvie aren't nearly as tasty as the Tyson ones he gets at home.