The recent winter storms smacked central Missouri a lot harder than St. Louis, giving people in towns like Sedalia time to ponder how to celebrate a day of love once the ice thawed. Perhaps a trip to the local Russell Stover Outlet Store would be the place to start.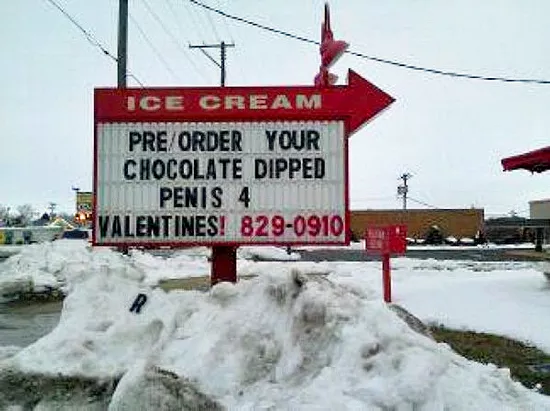 @SummerStormD via Twitter
Strawberries are out of season anyway.
Says Sedalia resident Marci Dotson: "The only prank that tops this one is when the boys hacked into the Taco Bell drive-thru system and were talking shit to the employees and customers. Ah, good times!"
(h/t to @SummerStormD for posting the photo on Twitter.)