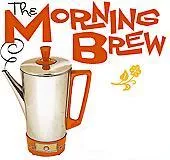 It's a harsh world. CNN asked why chefs hate foodies. Los Angeles chef Suzanne Goin said, "To me it's never negative, it's kind of done, that term - can you just calm down and eat your food and like it and not have to be a foodie? But that's me being the jaded food professional. It's better than people not caring about food." An anonymous Seattle sommelier and restaurateur said, "Waiters hate foodies, but then waiters hate everyone." Chow said that the feeling's mutual. A reader wrote about being annoyed by servers who introduce themselves. Helena Echlin explains that high-end restaurants don't pull that annoying crap, where management has told them to do so and, if they're female, they might make more tips.
However he feels about them, chef Rick Bayless looks out for his customers. Slashfood reports that Chicago's acclaimed chef sent this panicked tweet on Saturday night: "O, wht 2 do? Peanuts all thru r kitchen, severe allergy guest. Cnt serve in good conscience, 4 his safety. Says we owe him $ 4 inconvenience." While the customer might have been displeased, the vice president of advocacy and government relations for the Food Allergy & Anaphylaxis Network was happy with Bayless' decision. They're hoping more chefs become allergy aware. In Massachusetts, restaurants are going to soon be required by law to know about food allergies. A law goes into effect in on February 1 requiring restaurants to have a certified food protection manager on staff who's been educated in food allergies.
You might think a server recommending old beer would raise a diner's ire, but the New York Post says that's not always the case. The latest trend in Brooklyn dining is vintage beers. It's not skunky old PBR, though. Restaurant owner Bobby Gagnon explains what makes a good aged beer.
The skunky PBR would probably be better than AOL Foods' recent find: MeatWaterVOID. The new meal supplement vegan drinks come in such tasty flavors as poached salmon salad, grilled Thai beef salad, grilled chicken salad, and yum - Caribbean shrimp salad, which creator Till Krautkraemer recommends using as a vodka mixer.