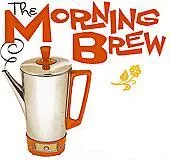 Now that the federal food safety law is in effect, the
Washington Post
looks at what food producers are doing to meet
new criteria for food traceability
. The law requires all parts of the food distribution chain to be able to quickly trace where food items came from through electronic records to help stop food-borne illness outbreaks. Problem is, much of the food trade is still done the old fashioned way. Tech companies are working to fix that. And that's going to cost us.
That's not good news for farmers. According to Brownfield Ag News, the Federal Reserve Bank of Kansas City warns that farmers have increased their debt in recent years and are in financial danger. The Daily Yonder's rounded up of census data on rural poverty. One in six rural Americans was below the poverty line in 2009. But that's not farmers. Big farms in the west have the lowest rural poverty rates.
In September the United Nations will declare war on foods that don't come from farms. The Associated Press reports that the World Health Organization will gather world leaders to discuss the "fat tsunami" that's overtaking the world. First step: curtail junk food marketing to kids.