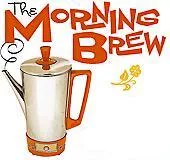 The U.S. isn't the only country with food safety issues. The
Agence France-Presse
reports that
contaminated animal feed in Germany
has led South Korea to ban Germany pork and Slovakia to ban German poultry. Russia may be next to refuse German meat. The countries are concerned about elevated levels of dioxin in the meat. 2500 tons of contaminated fatty acids were accidentally included in feed production in November and December.
Will the recently-signed Food Safety Law prevent such scares in the U.S.? Now that the bill's officially law, the Philadelphia Inquirer looks into how the new laws came to be and the role money played in their creation, as it's become more expensive to manage food safety problems than it is to enforce new laws.
Finances are also playing a part in the rift between feeding the poor and promoting sustainable agriculture. Sustainable rancher Nicolette Hahn Niman of Niman Ranch published an editorial in the Los Angeles Times about her holiday dinner with her husband's nephew who runs a food pantry, where tensions ran high because of the perception of sustainable farming being elitest and at odds with feeding the millions of hungry people in the world. Niman explains how sustainability might be a part of the hunger solution.
Sustainability wasn't always associated with the rich. At Slate, Pha Lo revisits the childhood of a Hmong refugee in Sacramento. People from the Laotian agrarian group struggled to assimilate by creating secret urban farms before urban agriculture was cool. Lo relives a childhood of hiding the paint buckets where lemongrass grew, and a father living in terror of getting in trouble for his backyard chickens, then revels in the pride of the part the Hmong community plays in the current sustainable market.