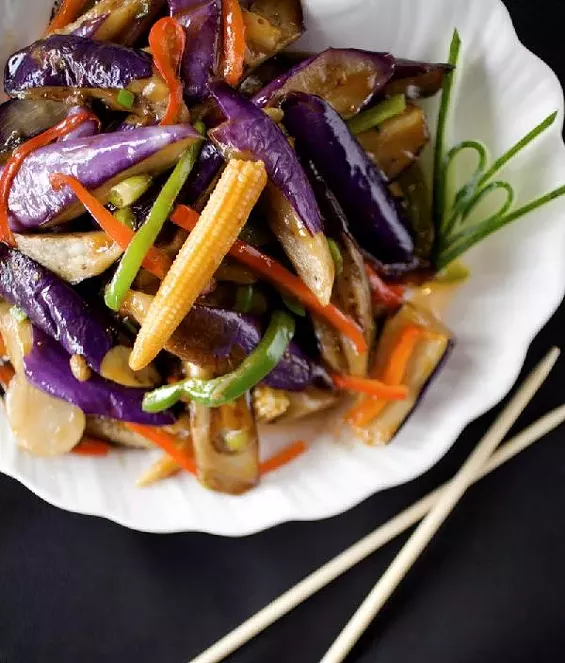 Jennifer Silverberg
The "fragrant eggplant" at Ginger Bistro
Happy New Year! The first review of 2011 is
Ginger Bistro
, a new pan-Asian restaurant in the Delmar Loop. I can promise you that this new year begins with a roar. But is it of delight or of rage? Read a sneak preview of my review after the jump.
Ginger Bistro describes its cuisine as "pioneering Asian fusion." It might be the first Asian fusion restaurant located inside an old Blockbuster video store, which I suppose would make it a pioneer of retail development. Its food, however, isn't what we mean by Asian fusion. Yes, you can find wasabi mashed potatoes on the menu, along with a few of the other ideas that helped turn the concept of "fusion cuisine" from an intriguing intermingling of ingredients and techniques into a cliché or a punch line (or both). For the most part, though, the menu reads like a roll call of America's most loved Asian (and "Asian") dishes: kung pao chicken, California rolls, pad Thai. There are even a couple of nods to current trends, such as banh mi.

Visit
the RFT restaurant page
late tomorrow afternoon or check back here Wednesday morning to see what I think.