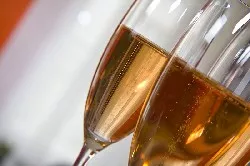 This year calls for something stronger.
Happy New Year!
Gut Check International Headquarters is happily bidding adieu to 2010. You can join us -- thanks to these ten drinks sure to help you forget. And if you're just celebrating 365 days of happy? Keep counting your blessings, because they work for that, too!
What else did we do this week?
Ian revealed the number one pick in his top ten dishes countdown.

And added some honorable mentions, just for good measure.

A look back at one of the best local food stories of 2010.

Caught up on some favorite local food blogs.
That's it for this week. Have a great weekend. Eat something good.