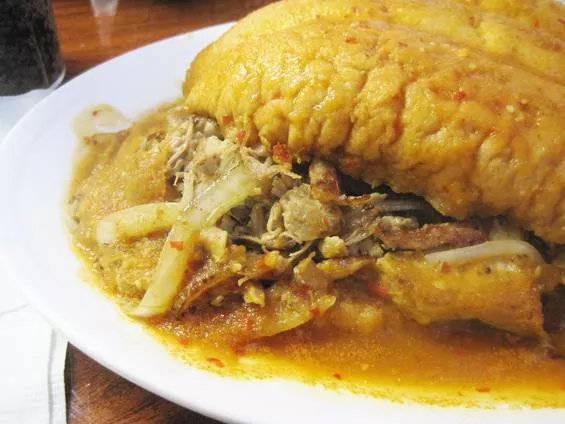 Ian Froeb
The torta ahogada at Taqueria Durango is on the list -- but at which position?
You had to look around a little to find this year's best dishes. There were few splashy restaurant openings -- even fewer worthy of the hype they received. On the margins, though, tucked into strip malls and residential neighborhoods, there was some truly exciting food: two standout new barbecue joints, a step forward for Mexican cuisine in St. Louis, a Thai restaurant that serves the best duck dish in town.

Starting tomorrow, I'm counting down my ten favorite dishes from the new restaurants I've reviewed this year. Unlike the "countdown" of my 100 Favorite Dishes -- which, to spare any confusion, is on hiatus until the new year -- these are in a particular order. Dishes 10-8 will be posted Wednesday, 7-5 Thursday, 4-2 Monday and the year's top dish on Tuesday. The full list will be available online and in the dead-tree edition of the paper next week.