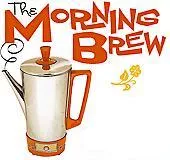 Drill sergeants get to yell at privates for not eating enough fruit. According to the Associated Press the
U.S. Army has revamped their dining program
for the first time in decades. The new program focuses on teaching new recruits basic nutrition. "'This is not (just) an Army problem,' said Lt. Gen. Mark Hertling, of the Army's Training and Doctrine Command. 'This is a civilian problem that we're receiving and fixing.' Ford Leonard Wood in Missouri is the first base to begin the new program.
Fast food martial law? Not quite, but the Los Angeles Daily News reports that the South LA City Council voted unanimously to limit new fast food outlets in a 32 square-mile area. With new stores unable to build within a half-mile of other fast food restaurants, and restrictions placed on renovating older restaurants, the council hopes to encourage healthier business, like grocery stores, to open in the area.
Want to be remembered forever? Write a restaurant review. The Wall Street Journal looks at the unending life of a positive restaurant review.
Nothing goes good with fruitcake. Except beer. CraftBeer.com does some taste tests to find what microbrews go best with the dreaded pastry.