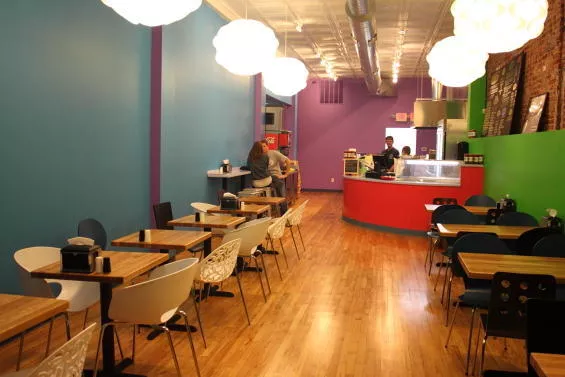 Kayci Merritte
Snarf's in the Delmar Loop
A fast-casual two-fer this week, as I visit
Snarf's
in the Delmar Loop and
Pickleman's Gourmet Café
in Midtown. Follow me after the jump for a sneak preview of my review.
They keep opening, these fast-casual restaurants. Soon even the most isolated American will be only a brief car ride from a burrito, panini or bowl of noodles -- or all three. How does a new entry into this crowded field stand out? It is easy, of course, when your concept is new, but such ideas are rare. More likely, your restaurant is one more variation of a joint selling panini, burritos or bowls of noodles.

Two sandwich shops new to St. Louis, one an out-of-state chain and the other an outstate import, have very different answers to this challenge.

Visit
the RFT restaurant page
late tomorrow afternoon or check back here early Wednesday morning to see what I think.