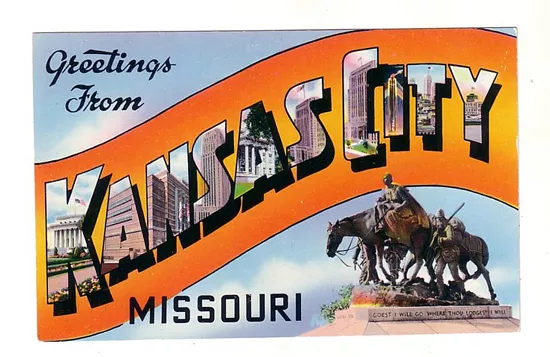 Drink of the Week just returned from our first-ever trip to Kansas City, where we admired the Christmas lights in Country Club Plaza, did a little shopping and ate and ate and ate. For two days, from Dean & DeLuca to Arthur Bryant's and Oklahoma Joe's to the three places we're about to mention here, we ate and drank like a sick idiot. Back home and bloated, we're ready to report to you our findings.
Extra Virgin is a Mediterranean-influenced, tapas-style restaurant owned by James Beard Award-winning chef Michael Smith and located next door to his namesake fine-dining restaurant. From the specialty-martini list, we chose the Seis Copas. It is made with cachaça, allspice dram, Cointreau, lemon bitters, black tea and lemon. Clovey and faintly musty, it brought us back to Great-Grandma's house and laboring to chew one of the stale spiced gumdrops she always had out in a glass candy dish. Once we got past the strong hit of spice, the citrus and black-tea notes were nice.
It wasn't a bad drink all around, though it was jarring to be reminded of Great-Grandma's doilies and creaky wood floors in a place that is so self-consciously trendy. One wall is covered in a neon-colored La Dolce Vita mural, and the ponytailed young man who grudgingly waited on us wore a T-shirt that read, "I'm not that kind of olive" on the back.
Across from our barstool at Lulu's Thai Noodle Shop & Satay Bar was an entire shelf dedicated to glass jars, each containing a different fruit or herb soaking in clear liquid. Almost all of the house martinis utilized one of these infused spirits (mainly vodka). Our traveling companion suggested a sake bomb -- a 22-ounce can of Sapporo accompanied by a carafe of warm sake for $10. We weren't too sad to bypass the flavored-vodka drinks, but we were a little hesitant about the sake half of the equation.
(We have given sake a wide berth ever since an unfortunate incident that involved "$1 Sake Night" at the long-gone yet still infamous Washington Avenue club Lo, warm peach sake and a young and callow Drink of the Week. Suffice it to say, that sake was warm when we drank it, and warmer still when we revisited it later that evening. Compounding the problem, we spent a stint working at a certain pan-Asian restaurant where people liked to order sake bombs, place chopsticks across the pint of beer and balance the shot of sake on them, then pound on the table and shout, "Sake! Sake! Sake!" until the shot dropped into the beer.)
We were able to overcome our apprehension amid the laidback vibe of this storefront restaurant, with its abundant plants and exposed-brick walls. We sipped our sake and our beer, slurped our noodles and kept everything down. If you visit Lulu's during the day, make sure to stop by Hammerpress, the excellent letterpress/barbershop located across the street.
Christopher Elbow Artisanal Chocolates could be mistaken for a boutique jewelry store at first glance. The bright, high-ceilinged white space holds a long glass case filled with faceted, round and pear-shaped confections painted in intense gem tones. These chocolates are available in St. Louis at Café Cioccolato and Nadoz at the Boulevard, but the only two retail stores are in San Francisco and in downtown Kansas City. Here they offer drinking chocolate: very thick, very dark, very fancy hot chocolate. It comes in a small white paper cup, maybe six ounces, topped with your choice of homemade marshmallows or whipped cream. The dozen or so flavors range from the traditional (peppermint) to the unusual (Indian curry and coconut milk). We went with roasted chestnut and marshmallows, perfect for an early winter day of urban exploring.
Extra Virgin 1900 Main Street, Kansas City; 816-842-2205
Lulu's Thai Noodle Shop & Satay Bar 333 Southwest Boulevard, Kansas City; 816-474-8424
Christopher Elbow Artisanal Chocolates 1819 McGee Street, Kansas City; 816-842-300