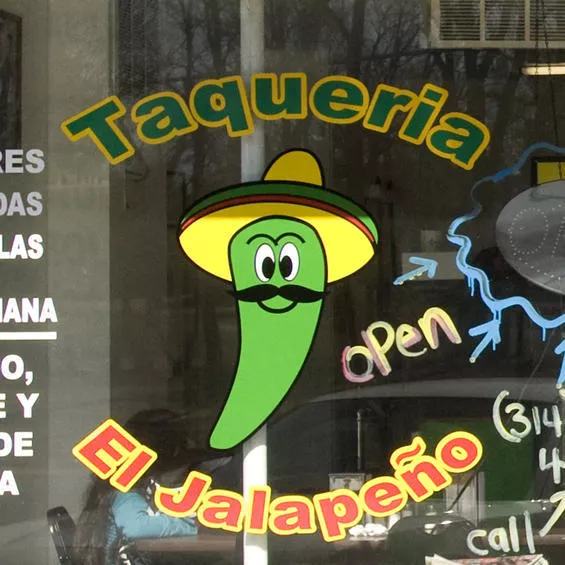 Jennifer Silverberg
The jalapeño still smiles.
This isn't news, per se, since it happened almost half a year ago, but I haven't seen it reported anywhere else, and it involves a restaurant I liked quite a bit:
Taqueria el Jalapeño
(10009 St. Charles Rock Road, St. Ann) has a new owner and a new name:
Fast Burrito
.
(The sign in the parking lot still says Taqueria el Jalapeño, however, and the smiling jalapeño logo is still painted on the front window.)
I discovered this fact when I visited for lunch today, intending to include Taqueria el Jalapeno's
enchiladas Michoacanas
in my list of 100 Favorite Dishes. No such luck.
Fast Burrito does offer taqueria fare, though, with tacos, tortas and, obviously, burritos. For more info, you can reach Fast Burrito at 314-348-3361.