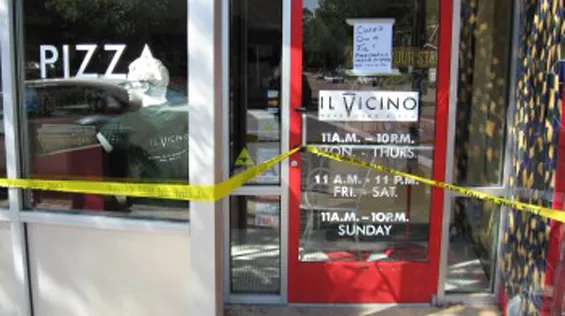 Sarah Fenske
Il Vicino in Clayton, shortly after the fire that forced its closure.
Eagle-eyed
St. Louis Magazine
dining editor George Mahe, who was
first
to report
the possible (and, in fact, actual) closure of Riddles Penultimate Café & Wine Bar
, is also the first to notice that
Il Vicino has made the closure of its Clayton location permanent
.
Il Vicino closed in September after a flue fire.
On a statement posted on its
website
, dated November 4, Il Vicino states that water damage has made reopening "impossible."