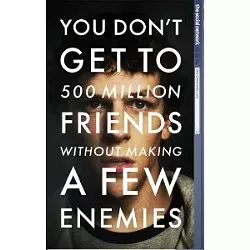 ...or without eating a few burritos.
Update:
(Tuesday, March 2, 2011) Hey! Are you looking for info on
the new buy-one, get-one-free deal from Chipotle, Facebook and America's Next Great Restaurant
? Just click that link for all you need to know.
Have you seen
The Social Network
? You should. It's a great movie. One of my favorite parts is a brief moment when Mark Zuckerberg (as played by Jesse Eisenberg) is brainstorming what will become
Facebook
. On a dry-erase board he's made three columns to compare his project with Friendster and MySpace. That's it. But the dramatic irony is tremendous. It's difficult to imagine a time when either of those sites was considered a competitor of Facebook.
You have to wonder if the real Mark Zuckerberg has drawn up three more columns to compare Facebook with
Groupon
and
Foursquare
.
From Nation's Restaurant News (via
Eater
) comes word that fast-casual burrito emporium
Chipotle is partnering with Facebook to launch Facebook Deals
.
It works like this: Use Facebook's Foursquare-esque application
Facebook Places
to check in at any Chipotle nationwide next weekend, November 13-14, or the following weekend, November 20-21. Show the cashier that you've checked in. You'll then receive a buy-one, get-one-free deal on any entrée (burrito, tacos, salad).
Note that, unlike Groupon, the deal isn't limited to a certain number of people. Note also that, unlike Foursquare -- or, to be more precise, unlike the many restaurants and other businesses that reward Foursquare users -- you don't have to become "mayor" to receive a prize.
Will this have any impact on either Groupon or Foursquare? Will non-smartphone-using Chipotle customers complain about not being able to participate? Will Facebook use its creepy, privacy-invading technology to guilt-trip us about how many barbacoa burritos we ate last week?
Stay tuned.