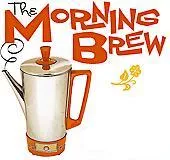 Washington state's declared war on caffeinated alcoholic beverages after boozey energy drink Four Loko helped land nine underage drinkers in the hospital, according to U.S. News and World Reports. The kiddos love the buzzed booze. As the piece's author says, "An awake drunk is just as dangerous and stupid as a drowsy drunk." The FDA's been looking into ways to ban the pre-packaged combos. If that happens, what will the kids drinks? Probably alcoholic whipped cream in an aerosol can (Chow.com).
Speaking of buzz-kills ... Mexican Coke is so much more delicious because it's made with cane sugar instead of high fructose corn syrup like its crappy American cousin, right? Probably not. Nutrition guru Marion Nestle reported on her blog that a new study shows that when tested, the sugar in Coca-Cola from Mexico shows up as glucose and fructose, same as drinks sweetened with high fructose corn syrup. The same study showed that the labeling of high fructose corn syrup-sweetened drinks is often way off, averaging as much as 18% more of the sweetener than the label indicates.
Since we're loading up on sugar anyway, let's take a look at what fantasy sweets from Charlie and the Chocolate Factory have become a reality. The Telegraph reports that a gum that switches from strawberry flavor to chocolate will go on sale next week. The inventors plan to use the technology to move closer to Willie Wonka's three-course-dinner chew.
While that might be a little freaky, it's not nearly as freaky as some people consider organ meats, which the Sacramento Bee encourages people to serve for their Halloween feasts. Because nothing is more terrifying than thymus glands and pancreas. They even haul in Andrew Zimmern to plead the case for offal, bugs, oxtail, and the stuff spoiled Americans shun.