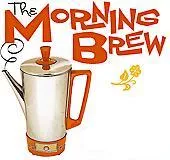 The Chicago Public School System has over 40 school gardens and greenhouses tended by teachers, students and volunteers. The problem, according to the Los Angeles Times, is none of gardens' goods are allowed in the school systems' lunch rooms. School district rules and contracts with food distributors keep the kids from eating what they've grown.
The cover of this week's Christian Science Monitor investigates the methods used to import safe food to the U.S. They have an excerpt about the FDA's presence in China.
Too fat for the military? The Physicians Committee for Responsible Medicine wants recruiters to encourage chubby recruits to go vegetarian. The Los Angeles Times reports that the organization has offered free "vegetarian starter kits" to the Joint Chiefs of Staff for distribution among the one-quarter of would-be soldiers who are too fat to fight.
Zombies eat brains, but 300 zombies in Knoxville, Tennessee, walked to raise money for their local food bank. The Knoxville News Sentinel says that the zombie mob also did the "Thriller" dance.