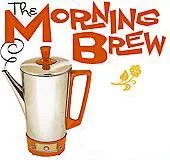 A San Antonio, Texas produce processor is blamed for four listeria-related deaths. CNN reports that the Texas Department of State Health Services ordered Sangar Produce and Processing to stop production after tests have linked tainted celery from the company in the deaths. Sangar is fighting back, saying their outside testing contradicts the state's findings.
Elsewhere in Texas, three rice farmers are celebrating a court victory against Bayer AG. The federal court in St. Louis ruled in favor of the farmers, who asserted that their long-grain rice crops had been tainted by genetically modified rice seed from Bayer. According to Bloomberg, this is the first time farmers have won such a case.
A Cleveland, Tennessee, restaurant will soon have its day in court. The Chattanooga Times Free Press said teen Caleb Gann was given a bottle of Mega Death Hot Sauce by a Steak 'n Shake server to compliment his chili. He developed hives, breathing difficulties, and inflammation of his digestive system. The sauce is 500 times hotter than a jalapeno pepper.
This probably won't merit a false advertising lawsuit, but Ag Weekly points out that Domino's new Wisconsin Six-Cheese Pizza only gets 30% of its cheese from the Dairy State. Only the feta cheese is produced in Wisconsin. The Wisconsin Milk Marketing Board is okay with that.