This Q&A is part two of Robin Wheeler's Chef's Choice profile of Bob Colosimo of Eleven Eleven Mississippi. Part one is available here; part three, a recipe, can be found here.
Did your family cook when you were a child? If so, what meals stand out? Growing up in an Italian-American family, my mother, who stayed home to raise her family, would cook every day. Food was a very important part of her daily routine and she would constantly think about what to cook for the next meal.
We would usually eat some sort of pasta, at least twice a week, served with tomato sauce. She would add some sort of meat to the sauce such as meatballs, sausage, pork, beef or chicken.
How old were you when you started cooking? Around fourteen or fifteen. I always likede cooking, so a career as a chef was an easy choice.
What was your first kitchen job? My first job was washing pots and pans at a bakery. I started at the bottom!
Did you attend culinary school or college? I'm a graduate from the Culinary Institute of America in Hyde Park, New York.
What do you eat? Too much! I love to eat, so I have to watch my weight. I like a broad range of foods -- I tend to eat foods that we bring in for daily specials.
We'd be most surprised that you eat _____. I like to eat offal. If I see one of those organ meats on a menu, I will likely order it. Of course, I like brown sugar-cinnamon Pop-Tarts as well.
What do you cook at home? I like to grill and barbecue outdoors -- ribs, steaks, chops -- and of course there will be a pasta dish as well.
Three favorite restaurants in St. Louis, besides yours? Stone Soup Cottage, the Crossing, Trattoria Marcella.
Local chef who most impresses you? Aidan Murphy from Old Warson Country Club.
Favorite restaurants elsewhere? Mustards Grill in Napa Valley, California.
Your favorite food city? San Francisco.
Favorite recent food find? Farro risotto in Tuscany.
Most essential ingredient in your kitchen? Kosher salt.
One food you dislike. Sweet pickle relish.
One food you can't live without. Any type of pasta.
What's the first rule for your kitchen staff? Taste your food and work clean.
What ingredient will never be allowed in your kitchen? MSG.
Your best tip for home cooks? Keep it simple and don't overcomplicate the preparation of the food. Have fun cooking.
Your favorite after-work hangout? Home! I know, it's boring but true.
One person, dead or alive, you'd love to cook for? At this point in my career, I would like to cook for family members who are no longer with us.
Favorite kitchen tool. High-quality chef's knife.
What's next for you? Continue to produce and serve excellent food to our guests.
What inspires you? Traveling and experiencing other cultures and cuisines.
Chefs who inspire you? Chefs that continue to learn and elevate their craft on a daily basis.
Favorite cookbooks? The Professional Chef. Proudest professional moment? I continue to look forward and not back on my achievements. So hopefully my proudest moment is yet to come.
Favorite music to have in the kitchen? Sorry, I don't have music in the kitchen.
What's on your pizza? Pepperoni, fresh mozzarella, basil.
What's in your omelet? Cheddar and hickory-smoked bacon.
What are you drinking? Campari and soda, with an orange slice.
What's the most surprising food you've eaten? Durian, a fruit from Southeast Asia. I don't think I will be eating that again. Let's just say it's an acquired taste.
What's the best request you've gotten from a customer? Cook a tasting menu without any restrictions.
Most difficult lesson you've learned in this business? You are only as good as your last meal. Every day is a new challenge.
When did you know for sure that the chef's life was for you? By the time I was fifteen or sixteen -- I always wanted be around food.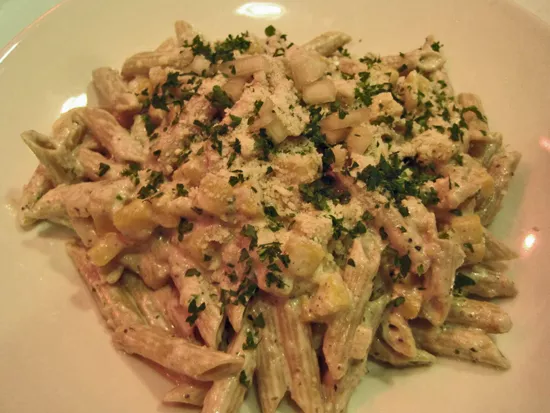 Eleven Eleven Mississippi 1111 Mississippi Avenue; 314-241-9999