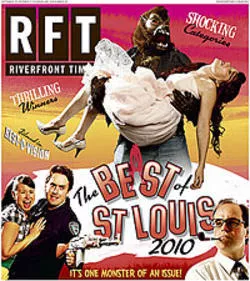 It's Gut Check's favorite time of year! But it's not the changing leaves that gets us giddy, it's the arrival of our annual Best Of issue. Get Ian's take -- and a link to all the categories --
right here
.
And even though the Gut Check offices have been a little, uh, celebratory the last few days, we didn't stop there.
What else did we do this week?
Junk + Food rustled up some barbecue and an exercise plan.

Listed five ridiculous lunch values.

Reminded everyone that Anthony Bourdain is coming.

Chatted with Jonathan Safran Foer about meat.

Considered the Archinator, from Pam's Chicago Style Dogs & More.
That's it for this week. Have a great weekend. Eat something good.