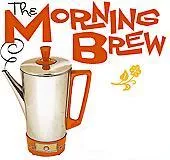 In the year 2050 beef could be a rare delicacy. United Press International is covering the 18th World Meat Congress in Bueno Aires, where Food and Agriculture Organization officials voiced concern that growing population and wasteful farming methods could put beef producers in crisis.
A year after Gourmet's demise, former editor-in-chief Ruth Reichl takes a position at Random House. According to the New York Times the editor and author of food memoirs including Tender at the Bone will work with other writers as an editor-at-large while publishing her own books. Next up: another food memoir (The Tao of Ruth) and a novel (Delicious!).
While California is breaking heat records this week, the state's wine-producers face a late harvest because of low summer temperatures. The Los Angeles Times reports that the harvest "lurched" into a late start this week. By now the harvest has usually been going for 10-21 days, making this one of the latest harvests on record. Despite the tardiness, the crop shows signs of being one of the best in years because of the cool summer.
Diners tip for good service, right? Not so much. Salon talks to Steve Dublanica, author of Waiter Rant and the upcoming Keep the Change: A Clueless Tipper's Quest to Become the Guru of the Gratuity about the psychology of the server-diner relationship and what really dictates how much people tip.