On Saturday, September 11, Midtown nosh pit
The U
hosted a competition to see who could record the best time wolfing down its "Graduate," which consists of two beef patties, four strips of bacon, two chicken strips, a fried egg, chili, fried onion strings, giardiniera, cheddar cheese, Swiss cheese, provolone cheese and cheese sauce.
Gut Check sent
RFT
photo intern Sarah Rusnak to capture the spirit of the event, which was won by Justin Hagy in a time just under four minutes.
Whatever the opposite of food porn is, it's after the jump.
Sarah Rusnak
And they're off!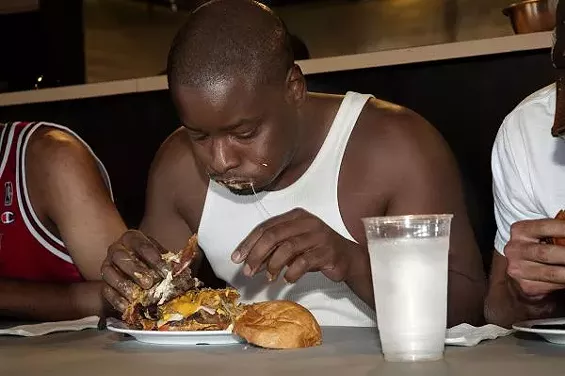 Sarah Rusnak
Not as easy as it looks, is it?
Sarah Rusnak
Slowing down...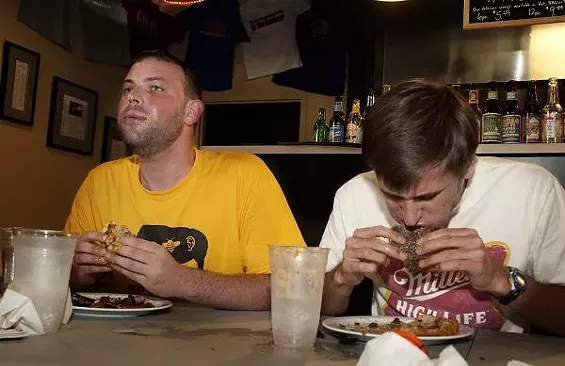 Sarah Rusnak
Oh, yes, there will be vomit.
Sarah Rusnak
Victory!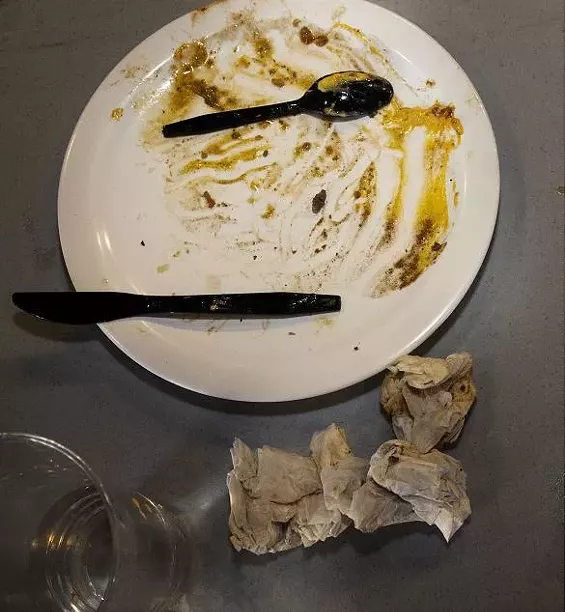 Sarah Rusnak
The aftermath.