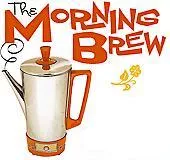 It's all McDonalds' fault. The Wall Street Journal reports that nonprofit group Physicians Committee for Responsible Medicine will air advertisements in Washington, D.C., targeting McDonald's as a cause of heart disease. The spot features a dead man in a morgue, hamburger in hand, with the golden arches over his feet and the words, "I was lovin' it." A spokesperson for the organization said they singled out McDonald's for being the epitome of fast food.
The WSJ also reports on a new iPhone app that predicts restaurant wait times. Developed by people from The Onion's A.V. Club and HootSuite, the app combines Twitter aggregation, FourSquare check-ins and calls to restaurants to predict wait times. But does it work?
A New York City burger joint's using social media to change their menu. The Associated Press featured 4food, which allows customers to build their burgers through bolted-down iPads with the help of employees who swoop in to assist. Customers can share their burgers on Facebook and Twitter. If others order their burger, the creator earns cash credits for his next visit.
What is candy? Marion Nestle examines the question for the Atlantic as junk food taxes are being calculated. The current rules qualify Milky Way candy bars as cookies.