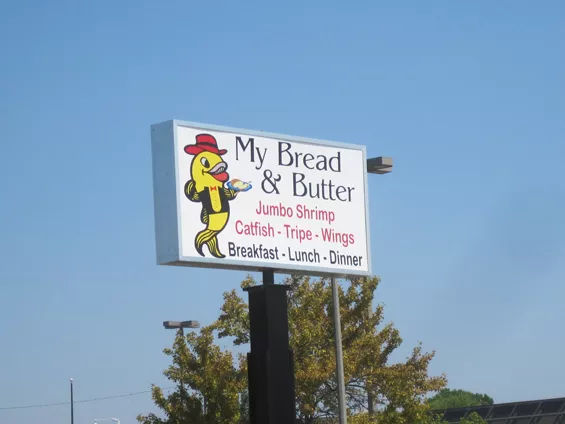 Driving down South Grand Boulevard today, I noticed a new restaurant at the southwest corner of the intersection with Keokuk Street:
My Bread & Butter
. As the awesome sign pictured above shows, My Bread & Butter is open for breakfast (all day), lunch and dinner and serve shrimp, catfish, wings and tripe.
When you put tripe on the sign, you mean business.
Other dishes include burgers and Philly cheesesteaks. I believe the building used to be a Burger King.