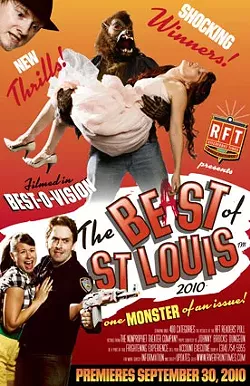 Look: It's too hot to do anything outside. It's too hot to walk to your car and drive somewhere else. Which means it's the perfect opportunity to sit in your air-conditioned house, turn on the laptop and register your vote in the
Best of St. Louis 2010 Readers' Poll
.
Best New Restaurant? Best Mexican Restaurant? Best French Fries? The always contentious Best Pizza? (Don't worry, pizza freaks: As always, we subdivide this into thin and thick crust categories.)
The power to elect these sacred winners is in your hands. Visit the
Best of St. Louis 2010 Readers' Poll page
, register and then write in your favorites. You have until September 6 to vote. Then, on September 30, your winners -- along with our choices in these (and many, many, many more) categories will be revealed.
Remember: If you don't vote, you can't bitch when McDonald's wins Best French Fries or Starbucks wins Best Coffee.
Seriously. I don't want to hear it.