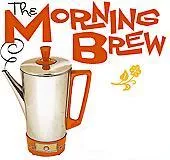 With half of its child population malnourished,
India has more wheat than it can store
, which could lead to global food inflation. The Associate Press reports that India has no place to store a wheat surplus that could feed 210 million people. Instead, 17.8 million tons of wheat is rotting in the elements and has driven global wheat prices up by 78% since June. This happens as drought and fires have hurt Russia's wheat crops, rain has damaged Canadian crops and locusts have harmed wheat in Australia.
On Friday the Senate voted to increase federal funds for child nutrition programs. Reuters reports that an addition $4.5 billion in federal funds will go to support school lunch programs and educational programs that are slated to expired at the end of September.
Thanks to Annie Z., Gut Check was alerted to the Thomas' English Muffin scandal. According to the New York Times, the English muffin giant is embattled in a dispute with a former employee regarding the tightly-guarded secret recipe that gives their muffins their famous nooks and crannies. Only seven employees know the recipe, and one of them attempted to defect to a rival baking company, Hostess, but not before loading the company secrets onto zip drives. Thomas' parent company, Bimbo, was not happy. And now Hostess doesn't want him, either.
Are certain foods really addictive? The Boston Herald looks at both sides of the debate.