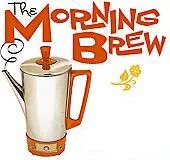 Want some rat crap with that $6 hot dog?
How do the nation's sports venues fare when food vendors are inspected?
All over the place, with many of them not good. ESPN published a major report on the state of concession stand safety. It's good news for St. Louis sports fans: Busch Stadium and Edward Jones Dome each had fewer than 25% of their vendors in violation of health codes. Scottrade Center was one of the few venues where all vendors were in accordance to the health codes.
What's more dangerous: shunning pasteurized dairy or doing battle with the gun-toting investigators trying to stop the sale of raw milk? The Los Angeles Times reports on a raid of Rawsome Foods, a Venice, California, club that offers raw milk and cheese.
Peapod.com might be a solution to urban food deserts. According to the Chicago Sun-Times, the service recently started delivering to a zip code that's lost both full-service grocery stores in the last ten years. After studies indicating the worst food deserts in Chicago, Peapod started offering their service in May with specials on fresh produce, selling 1,500 bags of fruit in its first month. The company plans to offer services to other Chicago food deserts before the end of summer.
Don't wash that bird. The Telegraph reports on a study that found washing whole raw chickens increases the risk of food-borne illness. A spokesperson for the U.K.'s Food Standards Agency said, "'Tap water won't get rid of the germs that cause food poisoning but they will be killed by thorough cooking. By washing your raw bird, you're actually more likely to spread the germs around the kitchen than get rid of them.''