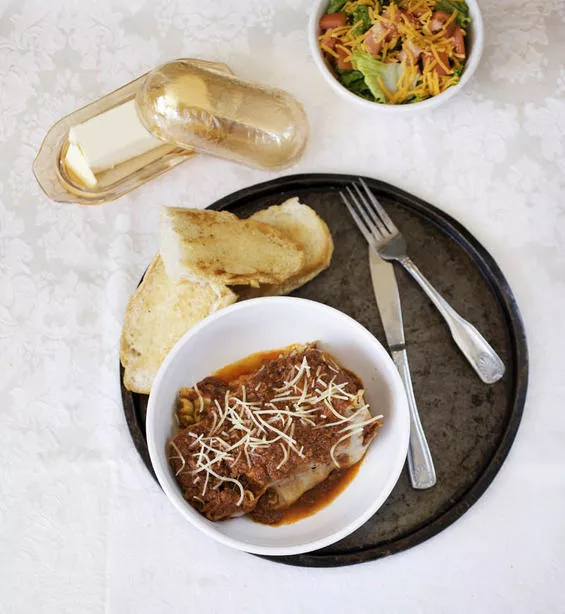 Jennifer Silverberg
The lasagna -- all eight layers of it -- at Mama Josephine's
Fried chicken. Meat loaf. Lasagna. This week is all about home cookin'.
My review of Mama Josephine's
(4000 Shaw Boulevard; 314-771-4001) is now available online. As always, whet your appetite with
Jennifer Silverberg's slideshow
of the restaurant.